Eastern Service Corporation has a newly remodeled showroom full of the best brands and latest models of zero turn mowers, lawn mowers and other outdoor equipment on display. As an authorized dealer of all the top brands below we can get all models that the manufacturer has available.
SCAG Zero-Turn mowers allow you to mow with such precision; they nearly eliminate the need to trim. Zero-Turns pivot 180° without leaving a circle of uncut grass eliminating unnecessary maneuvers saving you time and fuel. Similarly front mount mowers give you some of the same maneuverability and allow you to mow in tighter spaces while still covering a lot of ground. Easter Service sells & repairs all models of Scag equipment including Zero-Turn Riding Mowers, Stand-On & Walk Behind Mowers, Truck Loaders and More.
Make your leaves wish they stayed on the tree! Spring, fall, or anytime cleanup can be a big and time consuming job. Scag collection systems, mulching systems and the complete SCAG Giant-Vac product line make short work of leaf pulverization, and leaf and debris removal.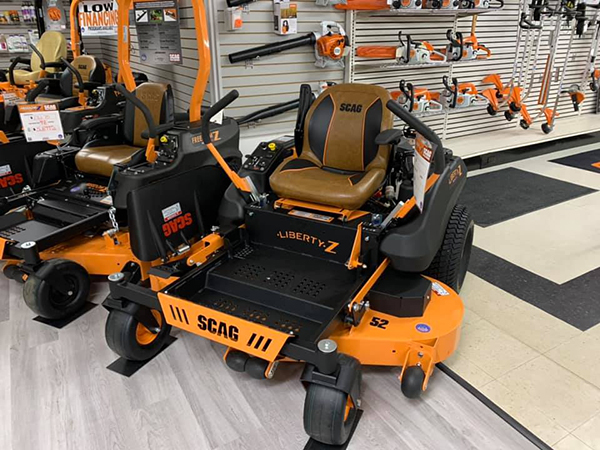 Visit Our Large Indoor Lawn Mower & Trailer Showroom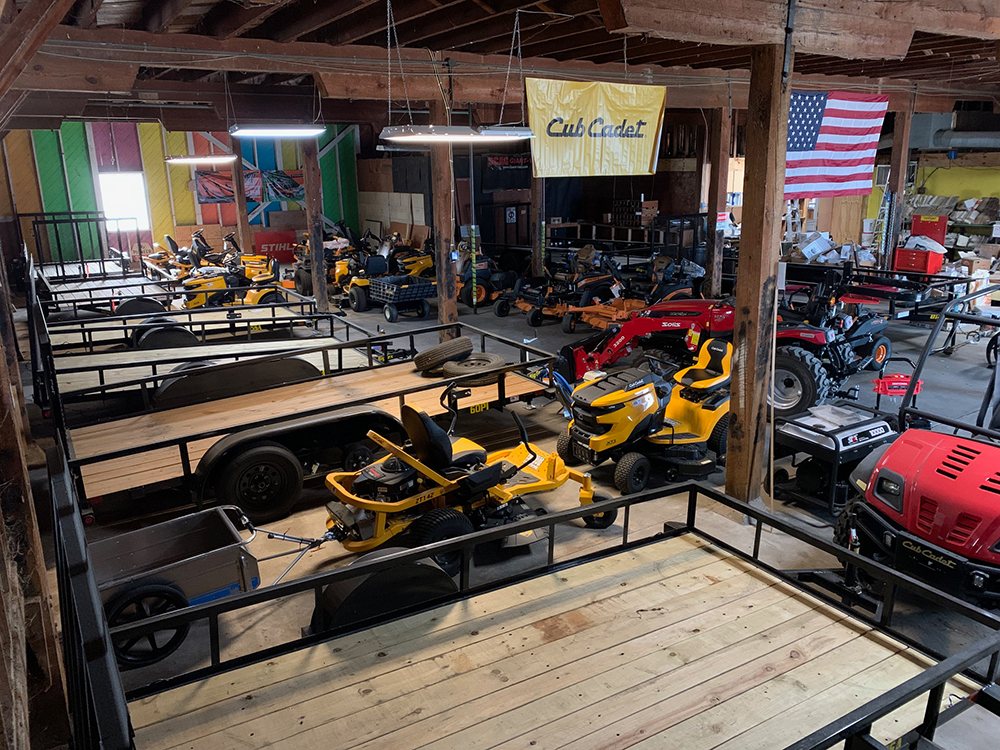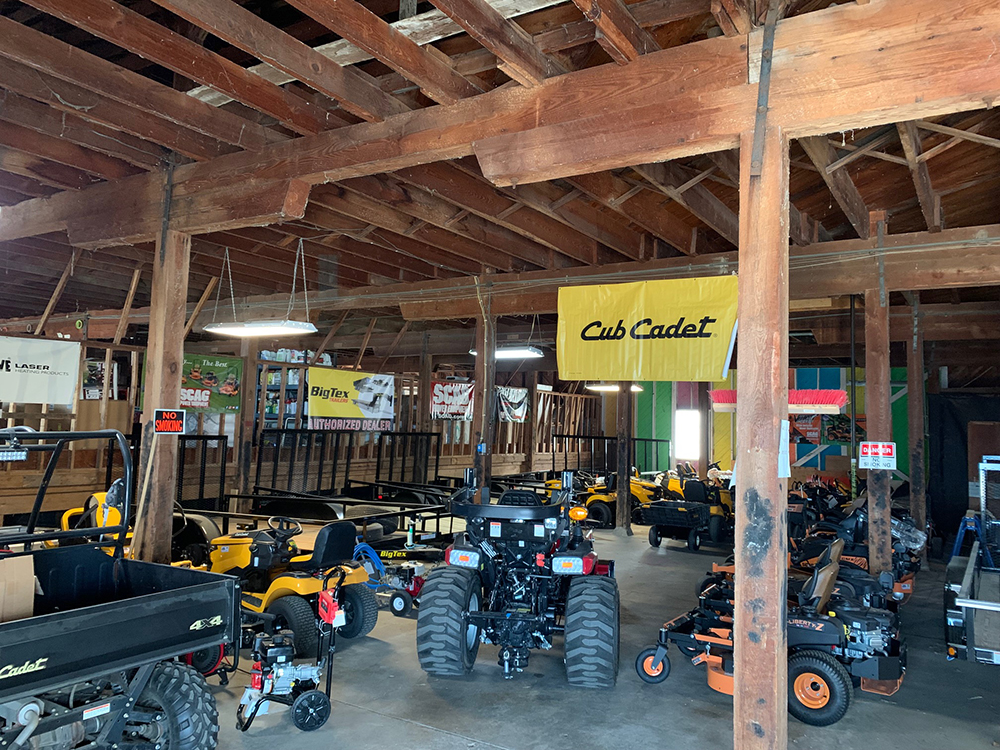 | | | | |
| --- | --- | --- | --- |
| | | | Check out the latest Scag sale promotions, CLICK HERE |
---
Cub Cadet, the proven innovator of zero-turn technology, has created the industry's strongest line of award-winning zero-turn riders. Our leading 360° turning technology lets you easily mow around obstacles with incredible confidence, making every mowing-maneuver more efficient. And with models that feature four-wheel steering with steering wheel control you enjoy increased stability and ease, letting you cut down your cutting time. Eastern Service Corporation can sell & repair all styles & models of Cub Cadets including Walk-Behind Mowers, Riding Lawn Mowers, Robotic Mowers, Zero- Turn Mowers, Lawn & Garden Tractors as well as Commercial Lawn Mowing equipment including Commercial Zero Turn Mowers, Stand On Mowers & More.

Visit our Cub Cadet page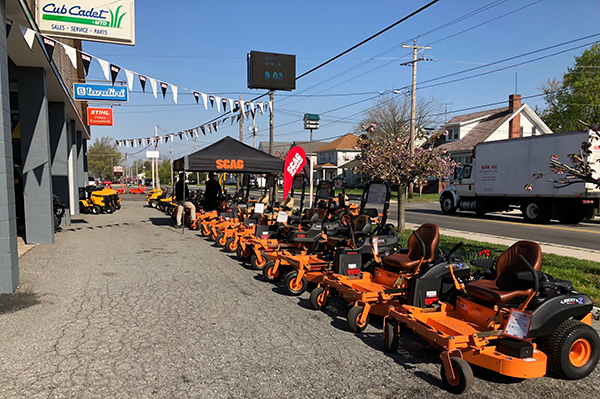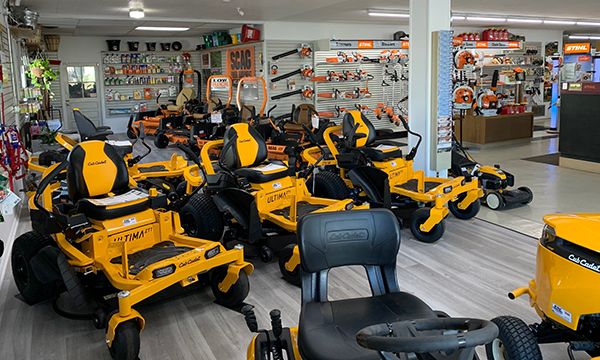 ---
STIHL is the #1 selling brand of gasoline-powered handheld outdoor power equipment in America. We carry a full line of Stihl outdoor power equipment including: Chainsaws, Trimmers & Brushcutters, Blowers & Shredder Vacs, Edgers, Bed Redefiners, Pressure Washers, Sprayers, Hedge Trimmers, Multi Task Tools, Pole Pruners, Wet / Dry Vacuums, Hand Tools, Lawn Mowers, Cut-off Machines, Concrete Cutters, Augers & Drills, Protective & Work Gear, Oils, Lubricants, Fuels & More. STIHL tools are German-engineered, and a majority of them, built in America.* So it's no surprise that we spec the highest-quality metals, innovative polymers and other materials you simply won't find on a lot of other brands. But that's what you do when you build products people depend on.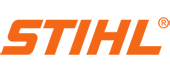 Visit our Stihl page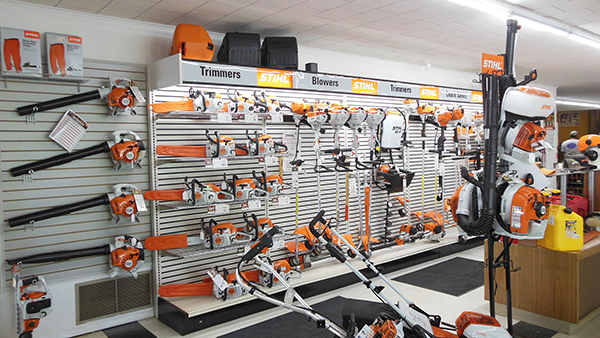 ---
All new Solis Tractors by International Tractor Limited. With a wide range of standard features not found on other makes, Solis Tractors are a true versatile performer. This multi-functional Solis H24 is power packed with advanced features and over-the-top lifting capacity. Suitable for the toughest of terrains, Solis H24 is designed to provide maximum comfort for those tough jobs.